Inmarsat picks MHI's H2-A to launch its first sixth-gen satellite
Global satellite fleet operator Inmarsat said Sept. 12 that it has chosen Mitsubishi Heavy Industries (MHI) to launch Inmarsat-6 F1 in 2020 aboard an H-2A rocket.
"Inmarsat is delighted to select MHI and its H-IIA launch vehicle for the first of our sixth generation satellites," Rupert Pearce, CEO of Inmarsat, said in a statement. "Inmarsat is continually seeking to extend and diversify its ecosystem of partners, particularly in the strategically important area of launch providers. We believe that MHI and its H-IIA launch vehicle offers a world-class service.
This Startup Wants to Be the Airbnb for Satellite Antennas
Japan-based
Infostellar
has raised $7.3 million in a funding round led by
Airbus Ventures
to develop an antenna sharing platform that it describes as being similar to
Airbnb
. Essentially, Infostellar will allow satellite operators to rent hardware, thus minimizing resources wasted on unused inventory and opening additional options for windows to communicate with satellites.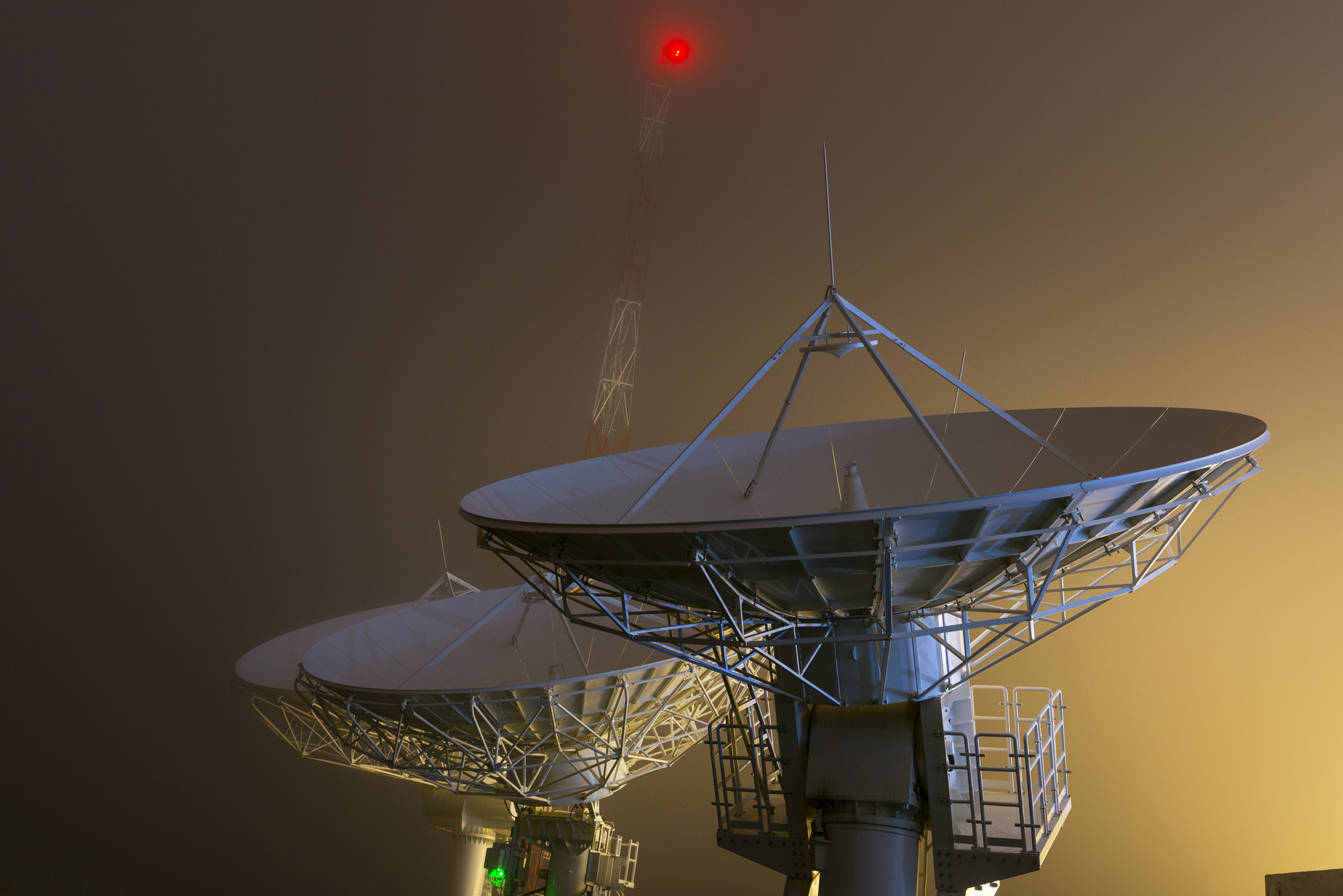 Analysts see red flags in Northrop's acquisition of Orbital ATK
News of the $9.2 billion acquisition by Northrop Grumman of Orbital ATK has been met with mixed reactions on what it could mean for the Pentagon's space business.
In a conference call on Monday executives from both firms described the combination of both companies as a "complementary fit."
Industry analysts see the merger as a natural consequence of constrained government spending and pressure on corporations to reduce costs. But they also are raising potential red flags such as the possibility that a larger, more vertically integrated company would leave the military with fewer choices in certain sectors of the market.
PhotoSat Research Breakthrough Improves Satellite Surveying Resolution
PhotoSat
announced that an ongoing research program has produced a breakthrough in their satellite image processing, considerably enhancing the visibility of fine topographic details.
PhotoSat produces satellite surveys of mine sites and engineering projects around the world. The company's geophysicists apply signal enhancement, noise attenuation, and image matching from seismic data processing to automatically produce elevation grids from stereo satellite photos. While most of these surveys are accurate to better than 20cm in elevation, with the recent breakthrough in image processing, the horizontal resolution of small 3D ground features has been greatly improved. These small features, such as mine site haul road berms, are now clearly resolved on PhotoSat survey grids, according to the company.
Cassini mission ends with plunge into Saturn
NASA's Cassini spacecraft ended a nearly 20-year mission Sept. 15 with a plunge into the atmosphere of the planet Saturn intended to protect the planet's potentially habitable moons from contamination.
The last signals from the Cassini spacecraft arrived at NASA's Deep Space Network antennas near Canberra, Australia, at 7:55 a.m. Eastern, 83 minutes after the spacecraft transmitted them as it dived into Saturn's atmosphere. The loss of signal was within half a minute of predictions made in the days leading up to the encounter.
ISRO Will Launch Again in December After Failed PSLV Mission
The
Indian Space Research Organization
(ISRO) Chairman Kiran Kumar announced on Sept. 15 that ISRO will resume launching satellites by "November or December." According to Kumar, the organization will schedule its next launch mission after the submission of a committee report studying the cause of the
Polar Satellite Launch Vehicle's (PSLV) mission failure
on Aug. 31.
Space Act Agreement to support private space telescope project
NASA has signed a Space Act Agreement with a private organization currently raising funds for studies of a space telescope designed to look for habitable planets around a nearby star.
New York-based BoldlyGo Institute announced Sept. 13 the unfunded Space Act Agreement with NASA to support development of Project Blue, a small space telescope intended to search for any Earth-like planets that may be orbiting Alpha Centauri, the star system closest to our sun.
ILS Proton launches Hispasat satellite
International Launch Services last night conducted the second of three commercial Proton launches planned for this year, completing a nine hour and 12-minute mission carrying Hispasat's Amazonas-5 satellite.
Proton lifted off from the Baikonur Cosmodrome at 3:23 p.m. Eastern, using its first three stages to reach a suborbital trajectory, followed by five burns of the Breeze M upper stage to reach geostationary transfer orbit.