Iridium Is Pursuing Opportunities in NewSpace Satellite IoT
Iridium Communications
has signed a Memorandum of Understanding (MoU) with
Magnitude Space
, an emerging small satellite company. According to Iridium, the MoU reflects the company's interest in exploring collaborative partnerships with complementary NewSpace players, particularly those in the SmallSat low-power arena.
As part of this MoU, the companies will begin discussions on how to collaboratively expand opportunities for space-based Internet of Things (IoT) services with the development of reliable, Low Power Global Area Network (LPGAN) technologies.
US Forest Service Turns to Satellite to Monitor Wildfires
As the southern United States recovers from two monstrous back-to-back hurricanes, states in the Pacific Northwest continue to battle ash and smoke drifting from wildfires raging nearby. Almost 1.5 million acres are currently ablaze in the region — and the
U.S. Forest Service
, a small, arguably underfunded agency, is seeking more efficient ways to monitor and respond to such large-scale events. Could optical satellites be the solution?
New Horizons planning additional extended missions
While still more than a year away from a flyby of a distant object in the solar system's Kuiper Belt, the team running NASA's New Horizons mission is already looking ahead to future extended missions that could include another flyby.
In a Sept. 6 presentation to the Outer Planets Assessment Group (OPAG) in La Jolla, California, Alan Stern, principal investigator on the New Horizons mission, said there was a "fighting chance" the spacecraft would be able to fly past another object in the Kuiper Belt.
Cobham Satcom Releases New Antenna for Inmarsat Global Xpress
Cobham Satcom
has announced that an
Inmarsat
Global Xpress (GX) variant of its Explorer 8100 stabilized, auto-acquire, drive-away antenna system will be available for broadcast users before the end of this year. The new Explorer 8100GX expands Cobham Satcom's Explorer 8000 series, which already includes 1 and 1.2 meter antennas for global Ku-band satellite services and
Eutelsat's
Ka-band NewsSpotter solution.
Currently undergoing Inmarsat Type Approval testing, Explorer 8100GX features dynamic pointing correction technology, which enables a high degree of pointing accuracy. According to Cobham, it can adjust in milliseconds to compensate for the vehicle it is installed on rocking on its suspension, giving broadcasters the ability to transmit live, High Definition (HD) multimedia without interruption from anywhere in the world and in almost any weather conditions.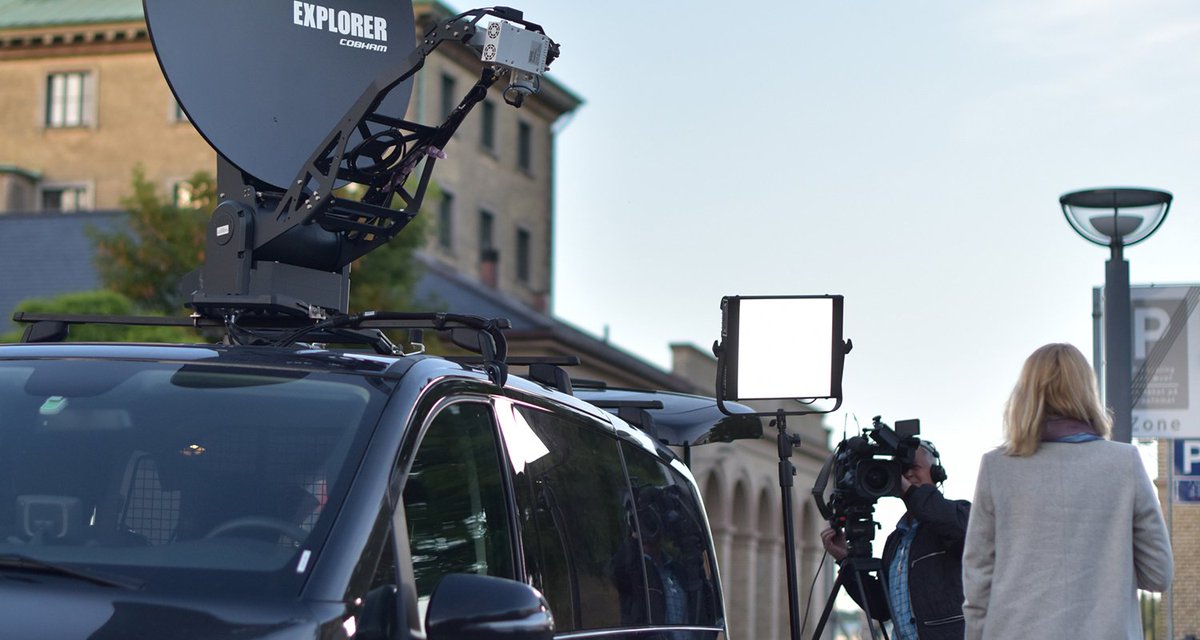 SpaceX launches X-37B ahead of Hurricane Irma
With Hurricane Irma looming off the Florida coast, SpaceX beat unfavorable weather odds Thursday morning to send the U.S. Air Force's X-37B reusable spaceplane back into orbit for its fifth classified mission.
A Falcon 9 carrying the Boeing-built X-37B hidden inside its protective shroud lifted off a 10:00 a.m. Eastern from NASA Kennedy Space Center's Launch Complex 39A.
By noon, the Air Force had declared the launch a success.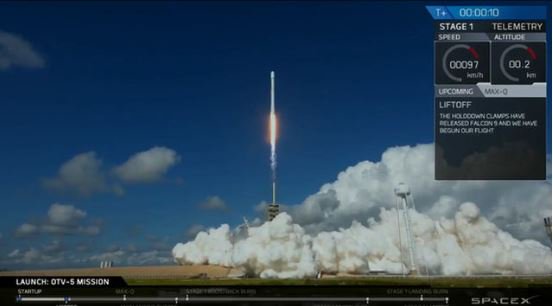 Megaconstellations Debate Kicks Off World Satellite Business Week
With so much interest in new megaconstellations, one of the ongoing themes at
Euroconsult's
Summit for Satellite Financing is whether there will be enough demand for all of this capacity coming online. During the first day of the event, speakers from
SES
,
LeoSat
,
Iridium
and
OneWeb
discussed the question as part of the "Constellations in the Ecosystem: More Slices or a Bigger Pie?" panel.
Mark Rigolle, Chief Executive Officer (CEO) of LeoSat, is optimistic that the new operator could play a significant role in new markets moving forward. The company, which has a
strategic partner in Sky Perfect JSAT
, aims to begin service in 2021 and have the full constellation in place by 2022. He believes the satellite industry will have to think less technically and more about the markets to be successful going forward.
NASA studying less expensive options for Europa lander mission
NASA is continuing to examine various, potentially less expensive options for a mission to land on Jupiter's moon Europa even after completing a recent review, postponing a call for instruments for the spacecraft.
At a meeting of the Outer Planets Assessment Group (OPAG) Sept. 6 in La Jolla, California, Curt Niebur, a program scientist in the planetary science division at NASA Headquarters, said mission planners are continuing to examine several factors, including mission cost and science return, as they evaluate the design of the mission.
Kymeta Forms New Business Unit Ahead of Kalo Launch
Kymeta
has spun out a new division, the Kalo Business Unit, in preparation for the launch of commercial availability of the service. The company
joined forces with Intelsat
in Q1 2017 to offer a new High Throughput Satellite (HTS) access service. Kalo leverages fully integrated KyWay
terminals and mTenna Antenna Subsystem Modules (ASMs) to provide wireless mobile connectivity. The service uses the IntelsatOne Flex managed services platform, and will soon commercially offer a by-the-gigabyte pricing plan under the management of the Kalo Business Unit.