Orbcomm, Pole Star and Weatherdock Launch Vessel Tracking Solution
Orbcomm
announced that it has collaborated with
Pole Star
and
Weatherdock
to develop Hali, a Class B tri-mode vessel tracking solution that ensures complete vessel visibility. Hali combines terrestrial and satellite Automatic Identification System (AIS) data capability with two-way satellite machine-to-machine (M2M) technology to deliver vessel location data to small craft and fleet owners and operators, maritime authorities and enforcement agencies, providing the actionable intelligence required to maximize maritime safety, security and environmental compliance.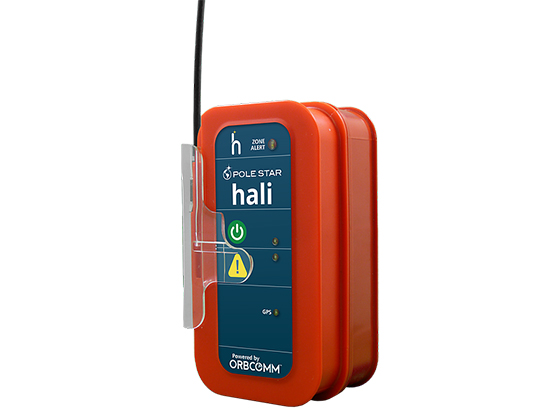 A short history of lunar space tourism
When Elon Musk announced plans last month that SpaceX wants to send two people on a commercial mission around the moon as soon as late 2018, it was a surprise, but also hardly unique.
Musk, in a conference call with reporters Feb. 27, said that SpaceX had been approached by two individuals interested flying around the moon. SpaceX has proposed flying them on a version of its Dragon 2 spacecraft under development, launched on a Falcon Heavy. The mission would launch in the fourth quarter of 2018, pending the development schedules of both the rocket and the spacecraft.
SES Unveils Government RRV for Humanitarian Efforts
During a Mountain View, California, forum this week organized by the
United Nations Office for the Coordination of Humanitarian Affairs
(OCHA),
SES
showcased some of its solutions geared toward humanitarian and disaster relief efforts. The company's solutions are designed to help restore essential communication links, ensuring immediate coverage via capacity reserved for relief efforts and support for multiple end-to-end humanitarian services.
Future of asteroid intercept mission depends on Congress
Plans to continue a NASA mission to intercept a small asteroid will depend on a decision due by the end of April on NASA's 2017 budget, an agency official said March 20.
In an interview after a town hall meeting at the Lunar and Planetary Science Conference here, Jim Green, director of NASA's planetary science division, said a decision about whether to proceed with the Double Asteroid Redirection Test (DART) mission will depend on funding by and direction from Congress.
PacSci EMC Announces New SmallSat Propulsion System
PacSci EMC
announced the release of its new Modular Architecture Propulsion System (MAPS) for the small satellite market. According to the company, the compact design of MAPS reduces cost of integrating the propulsion system with the satellite and launch vehicle, and shortens the time from fabrication and testing to integration on the launch vehicle by up to 78 percent.
Long-delayed Russian module for ISS facing more problems
The Multi-Purpose Laboratory Module, also known as Nauka, was originally set to be added to the ISS in 2007, but has been grounded by a variety of issues, including contamination of its propulsion system.
Technicians have found more contamination in its main propellant tanks recently, which were built in the early 1990s and cannot be easily replaced.
Europe's Jupiter explorer mission moves to prototype production
The European Space Agency completed the preliminary design review for the Jupiter Icy Moon Explorer, giving a go-ahead to prime contractor Airbus and its partners to start building a prototype spacecraft to test systems for the challenging mission known simply as Juice.
The 1.5 billion-euro ($1.62 billion) mission — expected to launch on its seven-year journey in 2022 — is Europe's first shot at exploring the solar system's largest planet and its moons at close quarters. Giuseppe Sarri, ESA's Juice project manager, said the 22-member space agency has never attempted a mission of this difficulty and complexity.
Rocket Lab Raises $75 Million for Production of Electron Rocket
Rocket Lab
announced closing a Series D financing round of $75 million.
Data Collective
led the round, with additional investment from
Promus Ventures
and an undisclosed investor, and with renewed participation from
Bessemer Venture Partners
,
Khosla Ventures
and
K1W1
. The closure of the round brings the total funding Rocket Lab has received to date to $148 million, with the company now valued in excess of $1 billion.
"The funding will enable us to scale up production of Electron to meet the continued high demand we're seeing from the growing small satellite industry," said Rocket Lab Chief Executive Officer and Founder Peter Beck.