SpaceX performs first test of Raptor engine
On the eve of a major presentation outlining his Mars exploration plans, SpaceX Chief Executive Elon Musk announced early Sept. 26 the first test of a rocket engine believed to be a key element in those plans.
Musk, in a series of tweets, disclosed the test of the Raptor engine, which uses methane and liquid oxygen propellants rather than the refined kerosene and liquid oxygen of the company's Merlin engines. Musk did not disclose details about the test, including when it took place and how long it fired.
A company executive recently that SpaceX would soon begin Raptor tests. In An Aug. 9 speech at the Conference on Small Satellites in Logan, Utah, SpaceX President Gwynne Shotwell said the company had just shipped the first Raptor engine to the company's Texas test site. "We should be firing it soon," she said then.
Satellite tracking could prevent airliner disappearances, developers say
Two U.S. companies have developed an airline tracking system that they say would prevent planes disappearing in the manner of the Malaysia Airlines MH370.
Instead of sending tracking signals to ground stations - which means planes' locations can be lost over oceans or remote areas - the new system would beam them to satellites.
"It doesn't matter if they're flying over the ocean, desert, or North Pole, we'll know where the plane is," said Daniel Baker, CEO of FlightAware, the internet flight tracking service which is working with Aireon LLC, which has developed the satellite technology.
Inmarsat launches search for its next generation of 'space pioneers'
Inmarsat launches its 3rd Technology Development Programme at New Scientist Live in London with British ESA astronaut Tim Peake.
A career in the rapidly expanding space industry is not just about launching and flying spacecraft according to Inmarsat, a world leader in mobile satellite communications.
Announcing the company's search for its next generation of 'space pioneers', the company's Chief Technology Officer (CTO), Michele Franci, emphasised that to remain a global leader, Inmarsat is focused on attracting world-class engineering talent.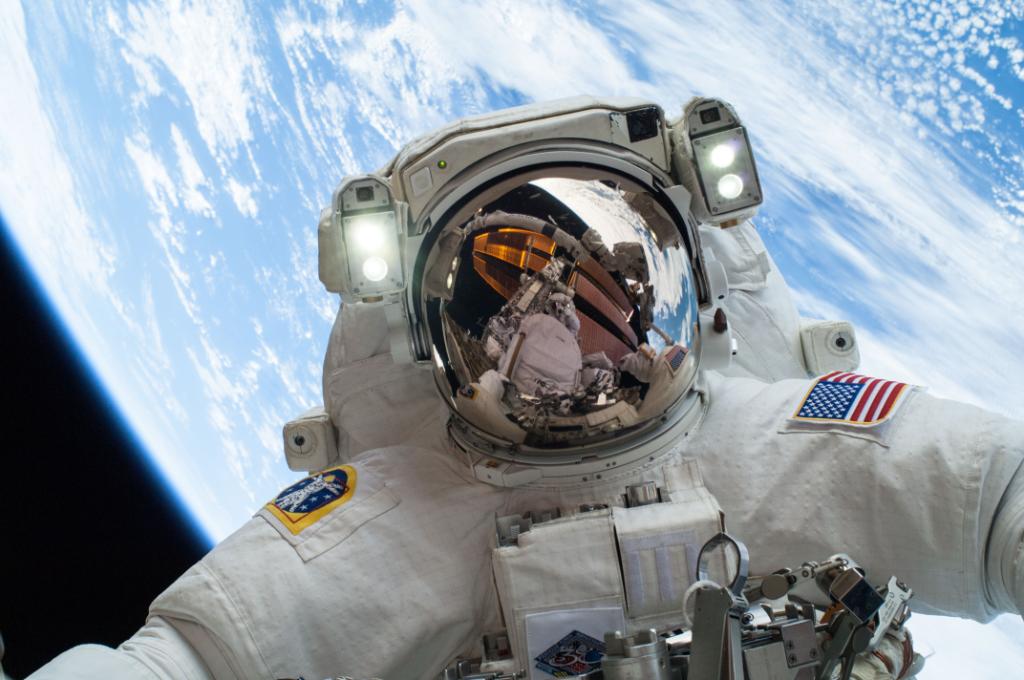 Falcon accident investigation points to breach in rocket's helium system
Investigators have traced the explosion that destroyed a SpaceX Falcon 9 on the pad Sept. 1 to a "large breach" in the helium system in the rocket's second stage, although the root cause of the accident remains unknown.
In a Sept. 23 update, the first released by the company in nearly three weeks, SpaceX said that an accident investigation team continues to study evidence from the explosion that took place while the rocket was being fueled for a static-fire test.
"At this stage of the investigation, preliminary review of the data and debris suggests that a large breach in the cryogenic helium system of the second stage liquid oxygen tank took place," the company said in a statement. What caused that breach, though, is still a mystery.
ESA, CNES Test Fire Ariane 5 Booster
The
European Space Agency
(ESA) and the French space agency
CNES
completed a test firing of the Ariane 5's solid-propellant booster on Sept. 8 in Kourou, French Guiana. The burn lasted 128 seconds with the motor delivering a mean thrust of more than 500 tons, simulating the firing time of an Ariane 5 flight.
ESA and CNES conducted the burn to ensure that the launcher's qualification, reliability and performance levels are maintained. The test demonstrated the motor's capabilities and qualified improvements in design resulting from obsolescence or changes in technology.
Photo credit: ESA
Air Force Base Wildfire Postpones Hi-Res Satellite Launch
A wildfire burning at a central
California
Air Force base on Sunday forced the postponement of a satellite launch, officials said. An Atlas 5 rocket was to carry a satellite known as WorldView-4 into orbit from Vandenberg Air Force Base. The satellite is designed to produce high-resolution images of Earth from space.
The fire burning in a remote canyon didn't immediately threaten the space launch complex, Col. Paul Nosek said on the base's
Facebook
page. But he said the blaze required firefighters to be redeployed from standing by at the launch.
Nearly 800 firefighters were trying to corral the fire that was nearly 2 square miles in size.
SES Reveals Balloon-lifted Tactical Persistent Surveillance Product
SES
has unveiled its first Government+ product offering: Tactical Persistent Surveillance (TPS), an inflatable aerostat-technology capable of hosting a variety of advanced Electro-Optical (E/O) sensor and communications payload options at altitudes up to 1,000 feet.
TPS is a portable, modular solution capable of quick global deployment and operations for surveillance and communications activities, designed to provide enhanced situational awareness for border security, special event monitoring and disaster response missions around the world. The sensor payload can transmit or backhaul Intelligence, Surveillance and Reconnaissance (ISR) video and data via satellite to a centralized monitoring and control center using small aperture and quick deploy flyaway Ku-band antennas.
Roscosmos confirms plans to reduce space station crew
Officials with the Russian state space corporation Roscosmos said Sept. 26 they planned to reduce the size of their crew on the International Space Station next year from three to two.
The comments, by Roscosmos head Igor Komarov during a press conference at the International Astronautical Congress (IAC) here, confirmed Russian media reports dating back to August that Russia would reduce its crew to save money.
"We checked and found that we can complete all of our programs with two cosmonauts," Komarov said. "That's when we decided to optimize our crew to two for the next year."
DOD Heightens Importance of Cybersecurity in Future Ground Systems
The
U.S. Department of Defense
(DOD) wants to make sure its future ground system for government satellites, known as the Enterprise Ground Segment (EGS), makes cybersecurity a much bigger priority compared to the approach taken with ground systems currently in use. Today, DOD ground systems for military satellite programs all run separate from each other. EGS will seek to unify ground segment operations onto a single comprehensive system, but DOD does not want to make that system into a jackpot hack for intruders who could see it as an opportunity to get into every military satellite system at once.
Speaking Sept. 22 at a
Mitchell Institute
event, Colonel Brian Bracey, chief architect at the Advanced Systems and Development Directorate of
Air Force Space Command
(AFSPC), said all of today's DOD programs of record have the same problems in regard to cyber, and that the current defense strategy relies heavily on what DOD perceives to be the system's greatness weakness: dissimilarity.
NASA bill calls for hard look at Asteroid Redirect Mission
A bipartisan NASA authorization bill introduced by several senators Sept. 15 would require NASA to evaluate alternatives to its Asteroid Redirect Mission (ARM) and develop a plan to transition activities currently performed on the International Space Station to commercial platforms.
The NASA Transition Authorization Act of 2016, sponsored by Sen. Ted Cruz (R-Texas), chairman of the Senate Commerce Committee's space subcommittee, is intended to address policy issues and give the agency some degree of certainty as a new administration takes office in January.
"This NASA reauthorization bill brings us one step closer to reasserting American leadership in space by ensuring NASA has the certainty it needs to continue to grow and improve upon what it does best: lead the world in space exploration," Cruz said in a Sept. 16 statement announcing the bill.