NASA test fires former shuttle engine for 420 seconds
The latest static fire test of the development RS-25 engine (E0528) has taken place at the Stennis Space Center. The test is part of a series aimed at validating hardware and software elements, such as the improved engine controller, as the former Space Shuttle Main Engines (SSME) prepare to launch the opening Space Launch System (SLS) missions.
That engine was E2059, which flew on five Space Shuttle missions; it first flew three times on Shuttle Orbiter Atlantis (
STS-117
,
STS-122
, and
STS-125
) and then on Orbiter Endeavour's last two flights (
STS-130
and
STS-134
). It is currently assigned to fly installed in the second Core Stage on
Exploration Mission-2 (EM-2)
, which is planned to be the first crewed SLS/Orion flight.
The tests are designed to validate a new engine controller and how the RS-25 engine design functions in the SLS operating environment, which has functional and environmental differences from the Space Shuttle.
Delta 4 lifts off carrying two Air Force space surveillance satellites
WASHINGTON —A United Launch Alliance Delta 4 rocket carrying twin space surveillance satellites for the U.S. Air Force lifted off early this morning from Cape Canaveral Air Force Station in Florida.
The mission, known as AFSPC-6, short for Air Force Space Command-6, launched around 12:52 a.m. local time and included the third and fourth satellites in the Geosynchronous Space Situational Awareness Program, also known as GSSAP. The Air Force has said those satellites provide a kind of "neighborhood watch" for the geosynchronous belt, home to some of the Defense Department's most exquisite and expensive satellites.
The launch went into a news blackout several minutes after liftoff.
Inmarsat extends Fleet Xpress service in Northern Europe
Inmarsat announces at Nor-Fishing 2016 that Fleet Xpress is being extended in Northern Europe, demonstrating a new market-specific commitment for the high-speed broadband service, powered by Global Xpress, that is revolutionising maritime connectivity.
Launched at the end of March 2016, Inmarsat Maritime's Fleet Xpress service sets a new standard in broadband maritime communications. It achieves the highest levels of reliable high speed connectivity and exceptional performance across the world's oceans, as well as facilitating innovative applications to enhance safety, crew welfare and operational efficiency. The extension of Fleet Xpress will reach across the North Sea, Norwegian Sea, Barents Sea and Baltic Sea.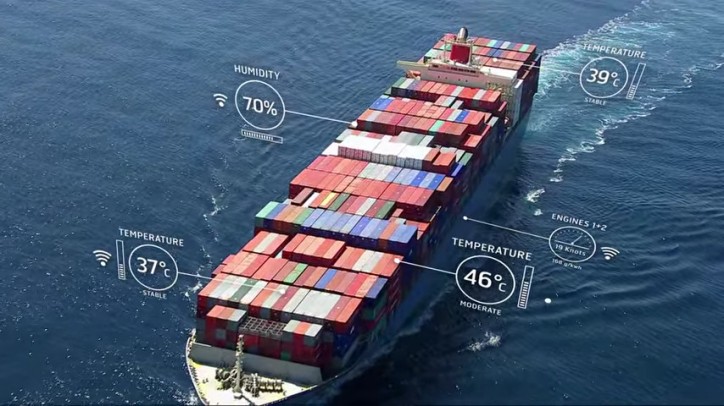 Industry remains optimistic about continued growth of cubesats
LOGAN, Utah — Despite concerns about reliability and access to launch vehicles, the small satellite industry expects the number of cubesats to continue to grow as they find new commercial and government applications.
In a presentation at the Conference on Small Satellites at Utah State University here Aug. 8, Bill Doncaster of SpaceWorks Engineering said his company was maintaining a forecast issued earlier this year that predicted about 200 satellites weighing between 1 and 50 kilograms would launch this year, a number that would break the record of 158 set in 2014. That vast majority of those satellites would be versions of cubesats weighing 10 kilograms or less.
SpaceWorks, in a similar forecast last year, forecast 163 such satellites would launch in 2015, but only 131 actually flew. "That was an anomaly based on available launch slots," he said. He noted that both Antares and Falcon 9 rockets, which have launched many such spacecraft on cargo missions to the International Space Station, were recovering from launch failures. "The number of opportunities was somewhat limited."
Iridium-Based Portable Tracker Tested on Scandinavian AirAmbulance
A Swedish air ambulance helicopter, along with a fixed-wing aircraft, recently took part in trials testing
Marlink
and
IDG Europe's
portable tracking system operated on the
Iridium
satellite network. An Airbus Helicopters AS365 Dauphin N2 operated by Sweden's
Scandinavian AirAmbulance
(or MediCopter) was outfitted with Smalltrack, a mobile device that can be used anywhere wirelessly. Testing was performed daily for three weeks.
Marlink's Smalltrack can operate on a single charge for one week and provides tracking to support flight safety and logistics, and manual and automatic emergency alerts. The system is also designed to start up using the built-in accelerometer, which Marlink Enterprise President Danny Cote said makes it ideal for small aircraft such as helicopters, without adding an additional pre-flight check requirement.
Globosat, Tektronix Support Live IP Media Production for Rio Olympics
Globosat
, one of the largest pay TV providers in Latin America, has partnered with
Tektronix
, a video quality monitoring solutions provider, to support live IP media production of the 2016 Summer Olympic Games in Rio de Janeiro, Brazil. This represents the first use of IP for live production on this scale in Latin America, according to Tektronix.
Globosat, which produced the worldwide content for the 2016 Olympics, deployed 16 linear channels by satellite, and more than 56 by internet amounting to 16 produced channels and 40 channels of audio ambience, for the Games. At the center of this network infrastructure are two Tektronix SPG8000A master sync and PTP grandmaster clock generators that offer support for both traditional SDI-based and IP-based media infrastructures. Alongside these instruments are two Prism IP/SDI media analyzers that offer the ability to diagnose and correlate both SDI and IP signal types.
Globalstar Supports Communications Needs During Catastrophic Louisiana Flooding
COVINGTON, La., Aug. 18, 2016 (GLOBE NEWSWIRE) --
Globalstar, Inc.
(NYSE MKT:GSAT) announced today the deployment of its satellite communications solutions to the Louisiana regions most affected by flooding in conjunction with its partner
Disaster Tech Lab
, a first responder communications specialist.
Coordinating with local Globalstar team members, Disaster Tech Lab has set up base operations in Prairieville, LA and will deliver much needed communication support to Southeast Louisiana by troubleshooting and fixing network issues as well as providing the use of satellite phones and satellite hot-spot units where traditional forms of communication have failed. Having traveled from all over the world, the team will be monitored via
SPOT
tracking as they carry out relief efforts.
Disaster Tech Lab is meeting with Incident Commanders and representatives of the affected communities, the Department of Homeland Security, First Responder organizations and Law Enforcement to assess needs for internet access and communication services.
Europa mission planning for possible budget cuts in 2017
While NASA says its support for a mission to Jupiter's moon Europa is now aligned with Congress, project officials are preparing for a possible "squeeze" on mission funding in the next fiscal year.
In presentations at an Aug. 11 meeting of NASA's Outer Planets Assessment Group (OPAG) in Flagstaff, Arizona, officials involved with what's widely known as the Europa Clipper mission said they are looking for ways to cut costs in 2017 while keeping the mission on track for a 2022 launch.
"There is this squeeze in FY17 that we have," said Bob Pappalardo, the mission's project scientist at the Jet Propulsion Laboratory, said. "We're asking the instrument teams and various other aspects of the project, given that squeeze, what will it take in the out years to maintain that '22 launch. We're actively pursuing that question as we speak."
Satcom Global partners with Intellian on strategic hardware deal
Satcom Global, a leading maritime satellite communications provider, and Intellian, a global leader in satellite antenna development and manufacture, have signed a strategic partnership agreement covering the global supply and distribution of maritime satellite equipment.
Under the partnership, Satcom Global will have access to Intellian's full range of Ku-Band, Ka-Band and
FleetBroadband
hardware, supporting the delivery of its portfolio of VSAT and L-Band services to maritime customers across the globe.
NASA moves ahead with Asteroid Redirect Mission despite cost increase
WASHINGTON — The robotic element of NASA's Asteroid Redirect Mission (ARM) has cleared a major review despite a $150 million cost increase that the agency blames on a delayed mission schedule.
NASA announced Aug. 15 that it had approved a review of ARM's robotic segment known as Key Decision Point B (KDP-B), which allows the mission to move into Phase B of its design and development. That KDP-B review took place last month.
NASA said that, as a part of the review, it increased the mission's cost cap from $1.25 billion to $1.4 billion, an increase the agency said was based on a decision earlier this year to delay the launch of the robotic mission by one year, to 2021. The new estimate, like the earlier one, does not include launch or operations costs.