Sky and Space to launch 200 nano-satellites with Virgin Galactic
The wholesale satellite telecommunications provider has announced that it will launch up to 200 nano-satellites from 2018 in partnership with Virgin Galactic.
Australian Securities Exchange-listed telecommunications company Sky and Space Global has announced signing a letter of intent with Virgin Galactic to use its vehicle LauncherOne to launch up to 200 nano-satellites into space from 2018.
According to Sky and Space, using Virgin's LauncherOne will provide significant cost savings, as several satellites can be launched at once, in addition to flexibility in terms of launch timelines and orbital parameters.
"Virgin Galactic is a truly global company with significant resources and support, and this agreement is the first step in what we believe will be a long-term relationship, and it provides Sky and Space Global a genuine and highly sought-after opportunity," Sky and Space Global CEO Meir Moalem said in a statement.
Eutelsat strategy: Heavy pressure on satellite, rocket and ground terminal providers
PARIS – Satellite fleet operator Eutelsat on June 27 unveiled a strategy to mitigate the effects of market headwinds including the free-fall in data services prices by reducing investment outlays, refocusing is government market pitch and doing away with some third-party distributors of its core European Hot Bird capacity.
A month after surprising the market with a revenue and profit warning that sent its own stock and that of much of the industry into a tailspin, Paris-based Eutelsat said it was battening down its hatches to survive a rough two- to three-year period.
Watch the most powerful version of the Atlas V rocket launch a satellite into space
United Launch Alliance's Atlas V rocket returns to action Friday after a close call three months ago, when its main engine quit firing six seconds too soon.
The early shutdown imperiled a launch of International Space Station supplies that reached orbit safely thanks to an extra minute of work by the rocket's upper stage.
ULA says it has fixed a valve problem that restricted fuel flow on that March 22 flight, leaving a significant amount unused.
The United Launch Alliance rocket launched the h Mobile User Objective System (MUOS-5) satellite for the Unite States Navy. It launched from Cape Canaveral's Space Launch Complex-41 on June 24, 2016.
Britain's quitting the EU, but will it be forced out of EU space programs?
PARIS — The British vote June 23 to leave the European Union is likely to occur gradually over two years, but it raises multiple immediate questions about the consequences for Europe's space programs and Britain's role in them.
Not all of these questions can be answered definitively. British and European Union officials have said it will take time to fix a precise schedule for the separation. During this time it may be possible for Britain the European Commission to negotiate trade and security treaties that would blunt the impact of the withdrawal. Here are some of the issues confronting British and European space policy after the vote:
— More than three-quarters of Britain's space spending is sent to the 22-nation European Space Agency, which is not a European Union organization. ESA Director-General Johann-Dietrich Woerner has said that for ESA programs, Brexit should have little or no impact.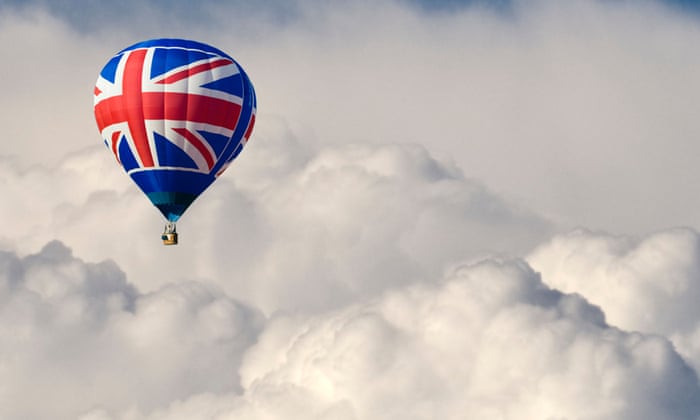 Inmarsat CEO Sends Brexit Warning on Relocating
In an interview with Handelsblatt, Rupert Pearce, the head of British satellite telecommunications company Inmarsat, said a Brexit would cause his firm and others to consider relocating and could have a "negative domino effect for the E.U."
Handelsblatt: Mr. Pearce, on Thursday Great Britain will decide on whether or not to leave the Europe Union. How great would be the impact of an exit be on your company?
Rupert Pearce: We are very much an international company that does business with over 200 countries around the world. There are people who jokingly call us the United Nations of the Satellite Industry, since we were founded as a U.N. organization in 1979 to help save lives at sea. That won't change even if there should be a Brexit. However, in that case, we would re-evaluate our base, with headquarters in London, which primarily pays taxes in Great Britain.
So you would question being based in London?
Every major company that has its headquarters in London and has a large amount of international business that is dependent to a certain degree on international trade will, in my opinion, have to ask itself that question – and think about whether or not to leave its headquarters in London. Of course, that will very strongly depend on whether, should there be a vote for a Brexit, the British government then succeeds in entering into fundamental, new agreements with the most important trading partners – but that naturally remains to be seen. It could be that it all won't be an issue – or it could be a huge problem.
NASA planning asteroid mission reviews despite funding uncertainty
SEATTLE — NASA is moving ahead with a key review of its controversial asteroid mission in July, and plans to soon thereafter solicit payloads and investigators for its robotic element, despite uncertainty about the mission's future in Congress.
In a June 22 presentation at the NewSpace 2016 conference here, Michele Gates, NASA program director for the Asteroid Redirect Mission (ARM), said the mission's robotic portion is on track for a July 15 review known as Key Decision Point B.
This review is to determine if the mission is ready to proceed into a further design and technology development phase known as Phase B. That will further refine the mission concept and lead to official cost and schedule estimates for the mission. NASA stated earlier this year it's now planning to launch the robotic mission in late 2021, a year later than previous estimates, at a cost excluding launch and operations of no more than $1.25 billion.
Inmarsat's First Demos In LATAM For Fleet Xpress Also Involve Globalsat Group and Cobham SATCOM
Inmarsat, Cobham SATCOM and MultiSAT—Globalsat Group, have hosted a series of seminars to showcase the capabilities of Inmarsat's Fleet Xpress service to the Latin American market for the first time since its launch.
The seminars were conducted in Ciudad del Carmen, Campeche, Mexico, and focused on the maritime and offshore markets in the Gulf of Mexico; and in Mazatlan, Sinaloa, targeting the industrial fishing sector operating in the Pacific Ocean. These events attracted maritime owners and operators together with distribution partners and installers. Fleet Xpress, based on Inmarsat's new Global Xpress (GX) satellite constellation, is the first globally available, high-speed broadband solution for the maritime market.
Fleet Xpress combines the high data speeds of Ka-band with the ultra-reliable FleetBroadband L-band service for unlimited backup, which enables ship owners and operators to enhance business intelligence, improve operational efficiency and vessel performance, as well as provide a host of high-value, crew welfare benefits
Former NASA ISS manager planning commercial space station venture
SEATTLE — A former NASA manager of the International Space Station announced June 22 that he is starting a new venture that eventually plans to develop a private space station.
In a presentation at the NewSpace 2016 conference here, Mike Suffredini, president of the commercial space division of Stinger Ghaffarian Technologies (SGT) who joined the company shortly after retiring from NASA last September, said he has co-founded a new company that initially will seek to install a commercial module on the ISS.
That module would serve as a precursor for a private facility once the ISS is retired. "We intend to work on a low Earth orbit platform to follow the International Space Station," he said.