Defense contractors gather at Killeen civic center
Congressman John Carter opened the Army Contracting Summit at the Killeen Civic and Conference Center on Tuesday with remarks encouraging the partnership between private industry and the military.
About 200 representatives from small and large defense contractors and more than 30 vendors gathered to learn about new contract opportunities in the Army and the Fort Hood area.
'Critical partnership'
"We want to always dominate the battlefield, therefore, you are an integral part of that domination on that battlefield. This critical partnership between training and technology and private sector is what has set us apart from the rest of the world," said Carter, R-Round Rock, who serves as chairman of the Homeland Security Subcommittee on Appropriations, as well as co-chairman of the bipartisan House Army Caucus.
Jackie Garsee, with GIT Satellite LLC, and Congressman John Carter, R-Round Rock, talk during the Army Contracting Summit on Tuesday at the Killeen Civic and Conference Center.
Read the full story here
Two-Stage NASA Sounding Rocket Goes Sub-Orbital | Video
The Terrier-Improved Orion rocket carrying student experiments launched from the Wallops Flight Facility to an altitude of 71.4 miles on June 25th, 2015. The payload parachuted into the Atlantic Ocean and was in the process of being of recovered…Read More »
at the time of this writing.
The RockOn/RockSat-C program teaches students about rocketry basics and developing suborbital-flight experiments.
Read the full story here
NASA's Interest in Removal of Orbital Debris Limited to Tech Demos
SAN FRANCISCO — NASA's policy of paying companies to develop technology designed to eliminate orbital debris but not to pay for in-flight demonstrations has space companies searching for new backers.
NASA adopted a policy in June 2014 to support development of orbital debris removal technology but not of operational systems. Specifically, the space agency backs projects with Technology Readiness Levels (TRL) 1 through 4, which means NASA's support for projects ends once components or prototypes work in a laboratory setting.
Read the full story here
Earth and Mars May Have Shared Seeds of Life
Could Mars, of all places, be the place to look for early life on Earth?
It's an intriguing thought and one that astrobiologists take seriously as they consider the conditions during the early days of the solar system when both planets experienced frequent bombardments by asteroids and comets that resulted in debris exchange between one body and the other.
"We might be able to find evidence of our own origin in the most unlikely place, and this place is Mars," planetary scientist Nathalie Cabrolof the SETI institute said in a TED Talk in April 2015.
Read the full story here
Sun Storm Supercharges Northern Lights, Wowing Skywatchers (Photos)
Brilliant streaks of green, purple and pink lit up skies across Canada and many northern U.S. states on Monday night, in brilliant auroral displays following a massive solar storm.
The auroras were seen as far south as Philadelphia and northern New Jersey last night (June 22), and gave astronauts aboard the International Space Station a stunning celestial light show. The solar storm that caused the auroras was declared a level G4 (severe), with a maximum possible ranking of G5 (extreme).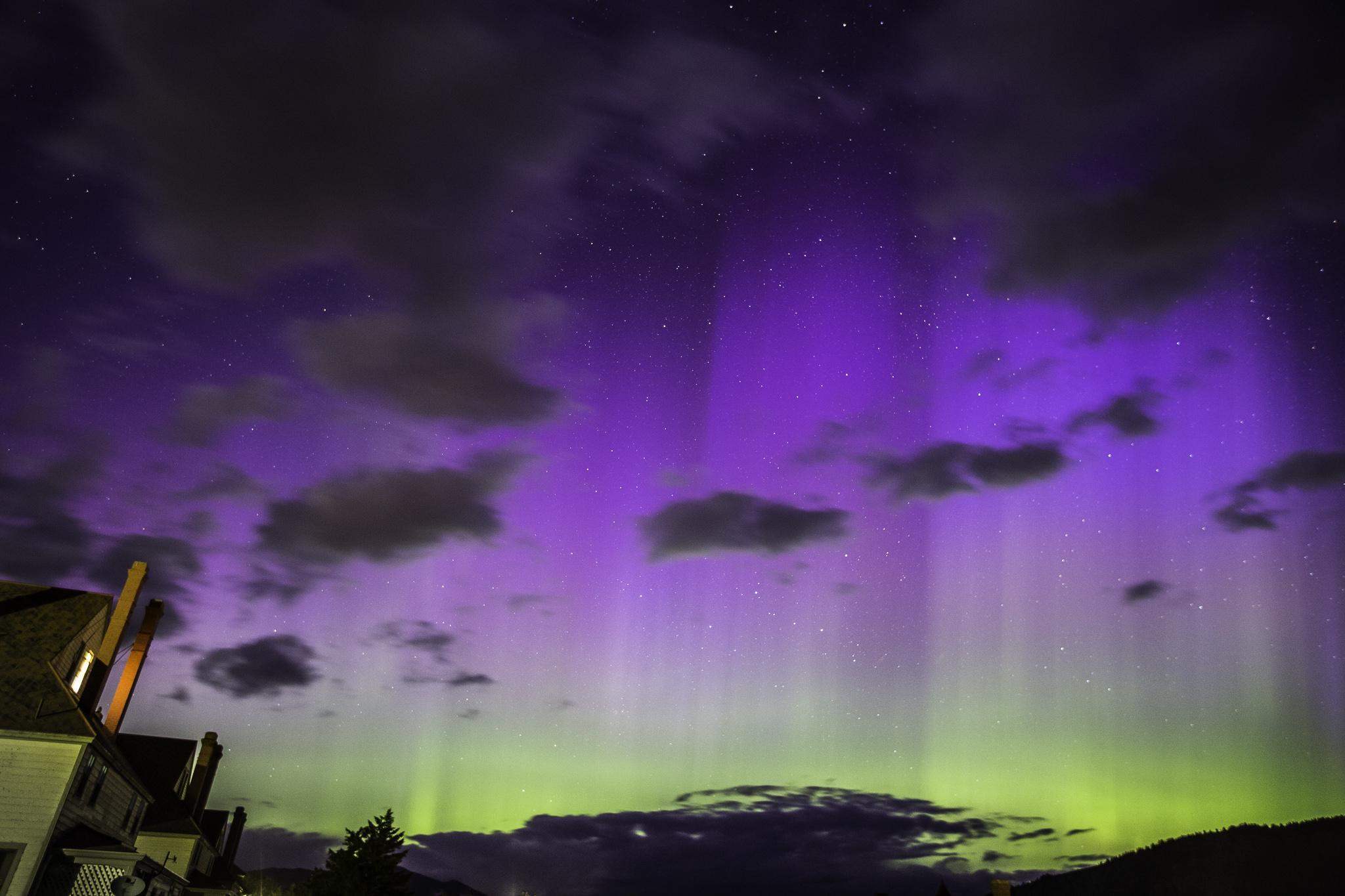 Read the full story here
For Hurricane Forecasters, Jason-3 Can't Launch Soon Enough
SAN FRANCISCO — As Hurricane Blanca traveled across the eastern Pacific Ocean in early June whipping up winds of over 200 kilometers per hour on its way toward Mexico's Baja peninsula, meteorologists at the National Hurricane Center in Miami used information drawn from space-based altimeters to forecast the storm's varying intensity levels.
Blanca was classified as a Category 4 hurricane on June 3, but weakened to a Category 1 hurricane during the following day and a half when the storm stopped moving and churned the ocean so much that cold water from its depth moved close to the surface. On June 6, Blanca became a Category 4 hurricane again after moving away from the area of cold water. Then, it lost strength a second time as it approached Mexico's Pacific Coast.
Read the full story here
How NASA Could Explore Jupiter Moon Europa's Ocean
Europa is an ice-covered moon orbiting Jupiter that likely hosts an undergound ocean. Perhaps that ocean contains life. Perhaps it doesn't. But we're not going to know for sure until we send a probe there to check things out.
NASA announced last week that it's one step closer to flying by Europa dozens of times after launching in the 2020s. The mission concept was approved and funding is ongoing. To get under that ice (virtually), NASA could include a radar instrument called REASON (Radar for Europa Assessment and Sounding: Ocean to Near-surfaces). But what if we were to eventually send a robotic landing mission?
Read the full story here
Construction of Giant Telescope Pushes on Despite Protests
The group building a huge telescope on Hawaii's tallest mountain plans to restart construction this week, ending a two-month delay caused by protestors opposed to the ambitious project.
Construction of the Thirty Meter Telescope (TMT) on Hawaii's Mauna Kea volcano — work that was halted in April after a series of protests—will resume on Wednesday (June 24), project representatives said in a statement issued over the weekend.
Read the full story here
Kazakh Cosmonaut To Take Brightman's Place On Soyuz Flight
WASHINGTON — A Kazakh cosmonaut, and not a Japanese businessman who had been training as a backup, will take the place of space tourist Sarah Brightman on a Soyuz flight to the International Space Station in September, the Russian space agency Roscosmos announced June 22.
In a one-sentence statement posted to its Twitter account, Roscosmos said that the agency approved the nomination of Aidyn Aimbetov to the crew of Soyuz TMA-18M, scheduled to launch Sept. 1 to the ISS. Roscosmos offered no additional details on the reason why it chose Aimbetov.
Read the full story here
Mars Astronauts Could See Blue Auroras on Red Planet
Astronauts visiting Mars in the future will be awed by dazzling auroral displays in the planet's southern hemisphere, a new study suggests.
While previous research had confirmed the presence of beautiful "southern lights" on Mars, the new study predicts for the first time that the auroras of the Red Planet may be visible to the human eye.
"An astronaut looking up while walking on the red Martian soil would be able, after intense solar eruptions, to see the phenomena with the naked eye," study co-author Cyril Simon Wedlund, of Aalto University in Finland, said in a statement.
Read the full story here