SpaceX launches penultimate Iridium Next mission
SpaceX launched 10 Iridium Next telecom satellites July 25 on a Falcon 9 rocket, bringing Iridium's constellation one launch away from completion.
The Block 5 Falcon 9 lifted off from a fog-enshrouded Vandenberg Air Force Base in California at 7:39 a.m. Eastern. The rocket's upper stage deployed the 860-kilogram Iridium Next satellites into low Earth orbit about an hour later.
SpaceX successfully recovered the rocket's first stage on the drone ship "Just Read the Instructions," but was unable to catch the payload fairings, citing high wind shears. The crew on SpaceX's fairing recovery boat "Mr Steven," which was recently upgraded with a quadrupled-in-size catcher's net, was in visual range of the fairings as they fell in the Pacific Ocean, according to SpaceX's launch narrator.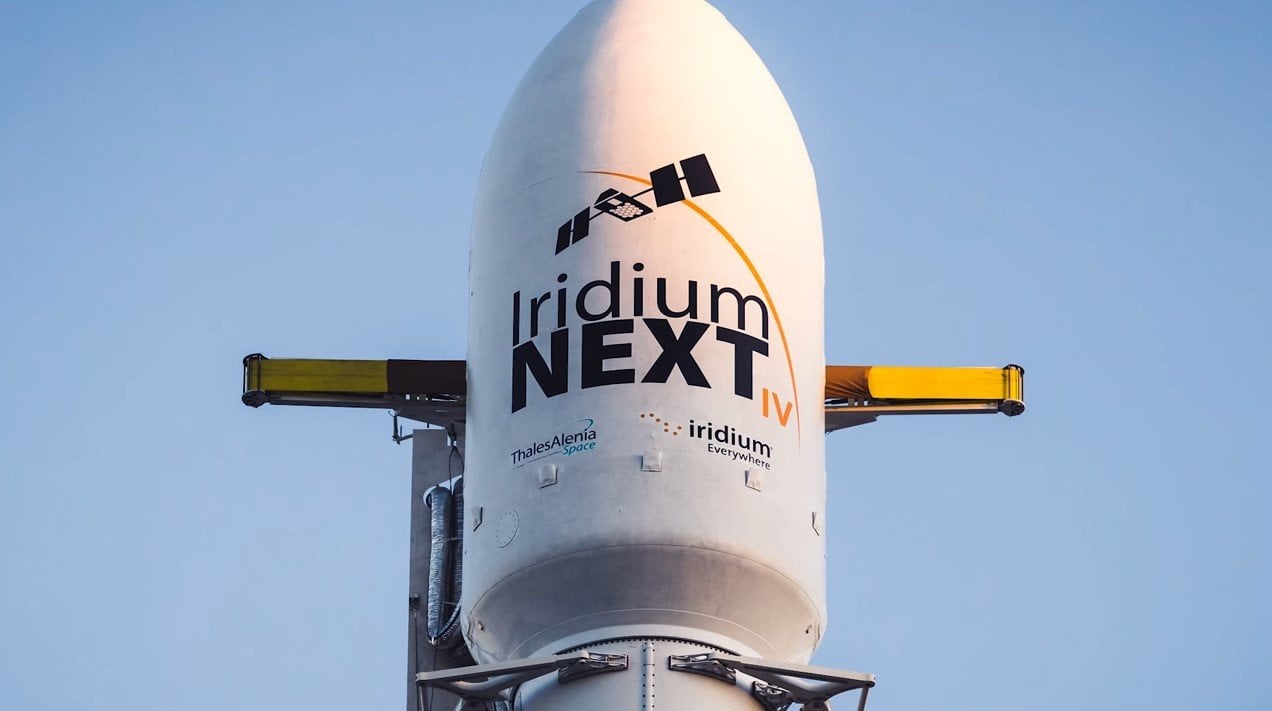 Telstra and Gilat to Expand 4G Services in Australia
Gilat Satellite Networks
will be working with
Telstra
, a global telecommunications and technology service provider, on its 4G services in Australia. Telstra has chosen Gilat's backhaul solution to expand its 4G mobile service throughout remote locations across Australia. Gilat's satellite backhaul solution will enable integration into Telstra's network.
Gilat's DVB-S2X Capricorn Very Small Aperture Terminal (VSAT), member of the SkyEdge II-c platform, is a key part of Telstra's 4GX-lite Mobile Satellite Small Cell offering. Telstra's service will bring coverage to new areas for the benefit of customers such as rural farmers, mining companies, and local councils.
NASA studying potential additional cuts in WFIRST
A NASA astrophysics mission that passed a key milestone after making cost reductions is studying potential additional cuts to one of its instruments.
At a meeting July 24 of NASA's Astrophysics Advisory Committee here, Jeff Kruk, project scientist for the Wide-Field Infrared Survey Telescope (WFIRST), said the project was asked by NASA Headquarters to study additional ways it could reduce costs for the spacecraft's coronagraph instrument, which has already been downgraded to a technology demonstration.
Skyship: KT's New 5G Emergency Rescue Platform
South Korean telecommunications company
KT Corporation
, unveiled its Skyship next-generation platform for disaster and safety management. It is the company's latest venture into 5G-enabled technologies.
The Skyship platform will be used in disaster search and rescue operations, as well as to deploy remotely controlled drones and robots from an aircraft and mobile communication center. Rescuers on the ground will also be equipped with Augmented Reality (AR) glasses that are directly connected to doctors at nearby hospitals, to assist in delivering emergency treatment.
Introducing Momentus, a Silicon Valley startup focused on water plasma engines
Mikhail Kokorich, the space industry investor who founded Russian small satellite builder Dauria Aerospace, is the founder and president of Momentus, a Silicon Valley startup focused on water plasma propulsion.
Momentus plans to demonstrate Vigor, its first water plasma thruster, by sending it into orbit in February 2019 on a 16-unit cubesat launched from a Russian Soyuz rocket. In 2020, Momentus plans a flight demonstration of the Ardor thruster it is developing for its Ardoride propulsion system to power 500 to 1,000-kilogram spacecraft. For now, Momentus's Ardor technology is undergoing laboratory testing, Kokorich said by email.
Making IOT Work at the Edge with Satellite
The Internet of Things (IOT) is projected to be one of the biggest technology growth engines of all time. Forecasters estimate there will be up to 70 billion connected devices by 2020, far exceeding the number of broadband connections among human beings. It will be
awesome
.
How often have you read a paragraph like that? Quite a few times, I suspect. Whatever the technology under discussion today, the numbers are big, the potential is unlimited and the writer seems to be breathing very hard.
NOAA still grappling with instrument problem on new weather satellite
Engineers have made some progress in restoring the performance of the key instrument on a weather satellite launched earlier this year, but have yet to fully correct the problem or determine its root cause, the National Oceanic and Atmospheric Administration announced July 24.
In a teleconference with reporters, NOAA officials said they had been able to improve the availability of infrared and near-infrared channels on the Advanced Baseline Imager (ABI) instrument on the GOES-17 satellite since
the agency first reported the problem two months ago
. The spacecraft, originally known as GOES-S, launched in March.
Printing the next generation of rocket engines
New technologies, when first introduced, often get applied in traditional ways. For the last several years, aerospace companies have been examining ways to use additive manufacturing, or 3D printing, to aid the production of rocket engines. A prime example of this is Aerojet Rocketdyne, which has been working on printing components of its venerable RL10 engine. In early June, the company announced that a printed copper thrust chamber successfully completed a series of hotfire tests.
For Aerojet, using additive manufacturing helps to reduce the number of parts in engine components, and thus speed up production and lower costs. "You reduce the time to produce that part well in excess of 50 percent," said Eileen Drake, president and chief executive of Aerojet Rocketdyne, in an April interview. "There's less labor content, less supplier content, [fewer] parts that you have to put together that could cause an issue."